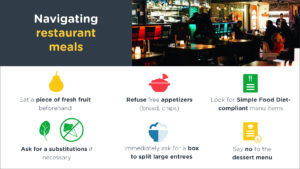 My book, The Hungry Brain, covers the science of eating behavior and body fatness and offers some tools for putting that evidence into practice.  Yet The Hungry Brain isn't really a weight loss book because it's more focused on understanding body fatness than on doing something about it.  The practical arm of my work is the Ideal Weight Program, a web-based weight management system that I co-designed with Dan Pardi, a researcher and the CEO of HumanOS.  I haven't talked about it much over the last few years because we've been working on a major upgrade.  As is often the case, it took longer than anticipated.
That work is now complete and I'm happy to announce a new, much-improved version of the Ideal Weight Program.  As before, the program focuses on creating and maintaining awareness of key weight-related behaviors through education, tracking, and feedback.  Yet the new version delivers many upgrades:
Free weight insight score.  This questionnaire helps you gain insight into the weight-related behaviors that are holding you back from your goals, and which changes may benefit you the most.  It's available to anyone, free of charge.  Results are instant and you don't have to provide your email address to receive them.
The Ideal Weight Program is now course-based.  That means it's divided into courses and lessons with corresponding mini-quizzes.  This low-stakes grading system increases engagement and the retention of information.
Aesthetic upgrades.  We worked with professional designers to create clear, beautiful content.  The program looks much more appealing than the last version.
A greater focus on weight maintenance.  I felt that the last version of the Ideal Weight Program didn't offer enough support for weight maintenance– an important goal for many people.  In the new version, we've fleshed out our Lean Maintenance Diet, which is a Mediterranean diet modified for weight control.  Most of the courses in the current version apply to weight loss and maintenance equally.  The Ideal Weight Program is now a good value even if weight maintenance is your only goal.
The Ideal Weight Program dovetails seamlessly with The Hungry Brain, particularly chapter 11.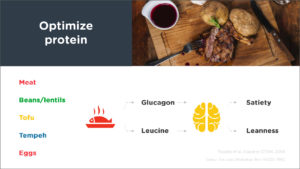 The Ideal Weight Program is now part of the HumanOS platform, which is a greatly improved version of the former Dan's Plan platform.  We've also switched over to a subscription model in which subscribers pay a monthly fee for access to all courses on the HumanOS platform, including the Ideal Weight Program (people who previously purchased the Ideal Weight Program will maintain lifetime access to the program with no monthly fee).
HumanOS offers many great courses and the number is growing–take a look!