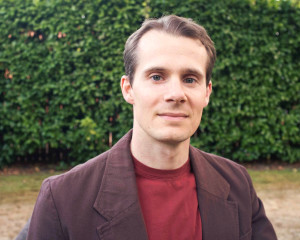 Hello—I'm Stephan J. Guyenet, Ph.D.  After earning a BS in biochemistry at the University of Virginia, I pursued a PhD in neuroscience at the University of Washington, then continued doing research as a postdoctoral fellow.  I've spent a total of 12 years in the neuroscience research world studying neurodegenerative disease and the neuroscience of eating behavior and obesity.  My publications in scientific journals have been cited over 1,400 times by my peers.
Today, I continue my mission to advance science as a writer, speaker, and science consultant.  My book, The Hungry Brain, will be released on February 7, 2017.  Current consulting clients include the Open Philanthropy Project and the Examine.com Research Digest.  I am the co-designer of a web-based fat loss program called the Ideal Weight Program.
I live in the Seattle area, where I grow much of my own food and brew a mean hard cider.
Research – writing – interviews – speaking – science consulting
I have an excellent track record of collaborating on a wide variety of research topics, making research understandable and exciting to a broad audience through my speaking and writing, and consulting for organizations that need scientific expertise in obesity, neuroscience, and health-related endeavors. Please contact me for availability.
Contact
I look forward to hearing from you at s.guyenet [at] gmail [dot] com.
I apologize in advance that I can't respond to all messages due to the volume of e-mail I receive.